Good afternoon,
I am using everdo for a while now and it works for me.
I use it on my PC, Phone, and tablet and today I synced my laptop and now I have lost my notebooks.
Before I synced i deleted al the tutorial stuff and i am getting the following message: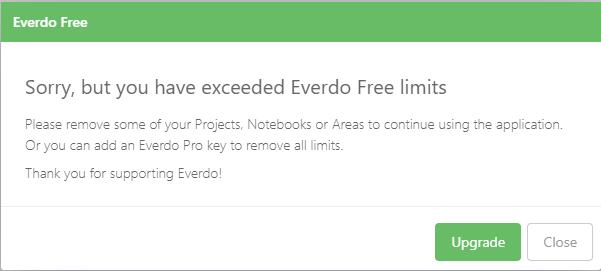 Do you have enough information from me? Could u please help me resolve this?