When I open a dialog (for example I want to select a schedule date), and I interact with it (for example, I switch to another month), the dialog jumps up. The User Interface Scale is set to 1.25.
Version: 1.2.8 (Pro)
Reproduction
Create a new inbox item in inbox.
Click scheduled, select start date.
Switch to the next month with right arrow in the upper right corner.
Expected:
The date picker stays in position.
Actual:
The date picker jump up a little bit.
I also noticed with other dialogs, too (for example, when I select a contact from the dropdown, or when I use the Manage Tags dialog).
Before the click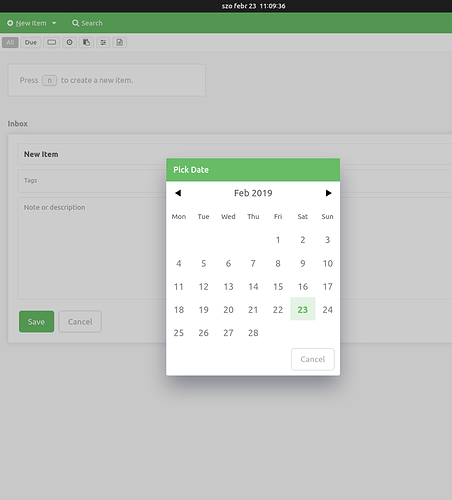 After the click