I accidentally pasted a URL into the Tags field instead of the body of a task, and it's essentially broken editing tags at all…
Here's a screenshot - as you can see, the super-long tag has pushed the edit/delete buttons (for all tags) out of view, and the window is not resizeable or scrollable.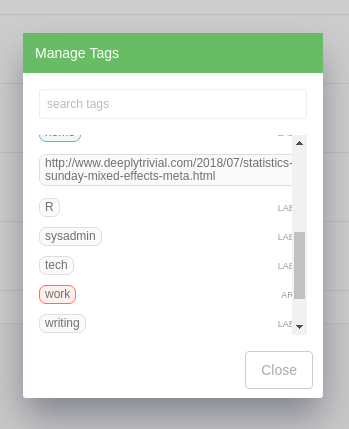 As such I cannot edit or delete the tag to remove it. I've tried editing the tag on Android (which works, because it's a long press), but the rename doesn't seem to sync back to the desktop (possibly a separate bug?). I also tried removing the tag from all actions, but it isn't removed from the tag editor, even then.
Is there some other way to clean up this situation?