Hello!
I have a bug to share and something to propose in regards to the global shortcut Control+E.
The Bug: When the app's window is closed (running in the background) and I press Control+E the I get a Java Script Error.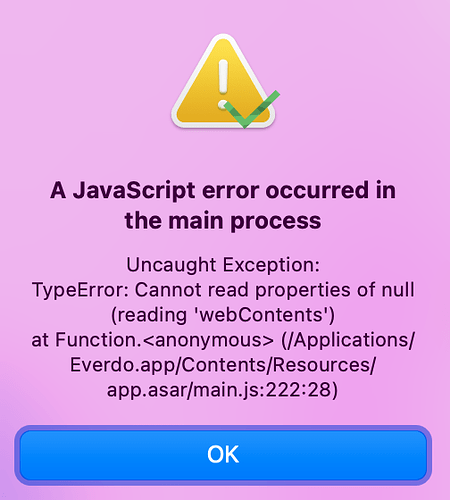 The Suggestion: when running the same global shortcut, the Everdo window shouldn't get in front after pressing enter. The philosophy is to add something in the inbox without having to go to the app.
In addition it would be a great idea if we can also add a description on that.
Thank you!