I created a notebook to track questions I have about random stuff. Previously I labeled my questions with a label tag but decided to just put them on a notebook.
Upon putting the parents for these questions with the notebook and viewing it, the "This list is empty" message just shows up. The notes don't show up at all despite it saying theres 5 of them.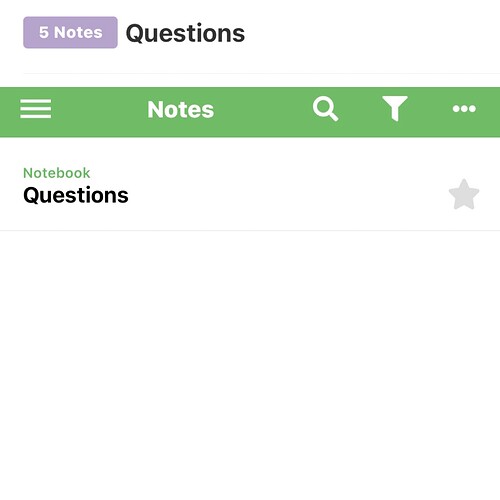 The issue seems to persist in both my PC and IOS 15 device.