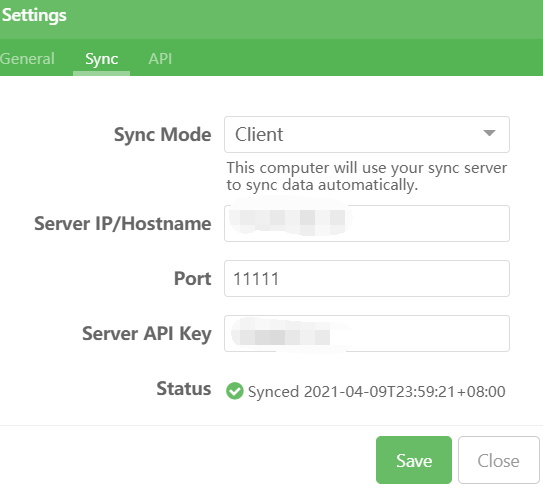 I have three devices using Local Network Sync.
An iPhone, a home pc , and a office pc.
On weekends, I used my home pc to add a task. At the same time, I modified the title of this task on the iPhone.
Then I finished it on the iPhone and synchronized it to Sever normally. I can see that this task has been completed on my home pc.
When I finish synchronizing data on the office pc on weekdays, I found that this task has not been completed, and it is still the version when I first added it on my home pc.
At this time, I went to the iPhone to confirm that the correct task has actually been completed. I checked the synchronization settings, and the synchronization of the three devices is normal.
I tried to restart the office pc, but it's not work.
PS:My Local Network Sync Server is built on the public cloud.And my English is not good, I hope I have expressed my meaning, thank Andrei very much!