Hello there! I'm having a problem with the notebook section. When the content of a notebook is too long, when I press "n" to create a new item, the new item form appear in a very tiny space at the bottom of the screen, as show in the screenshot: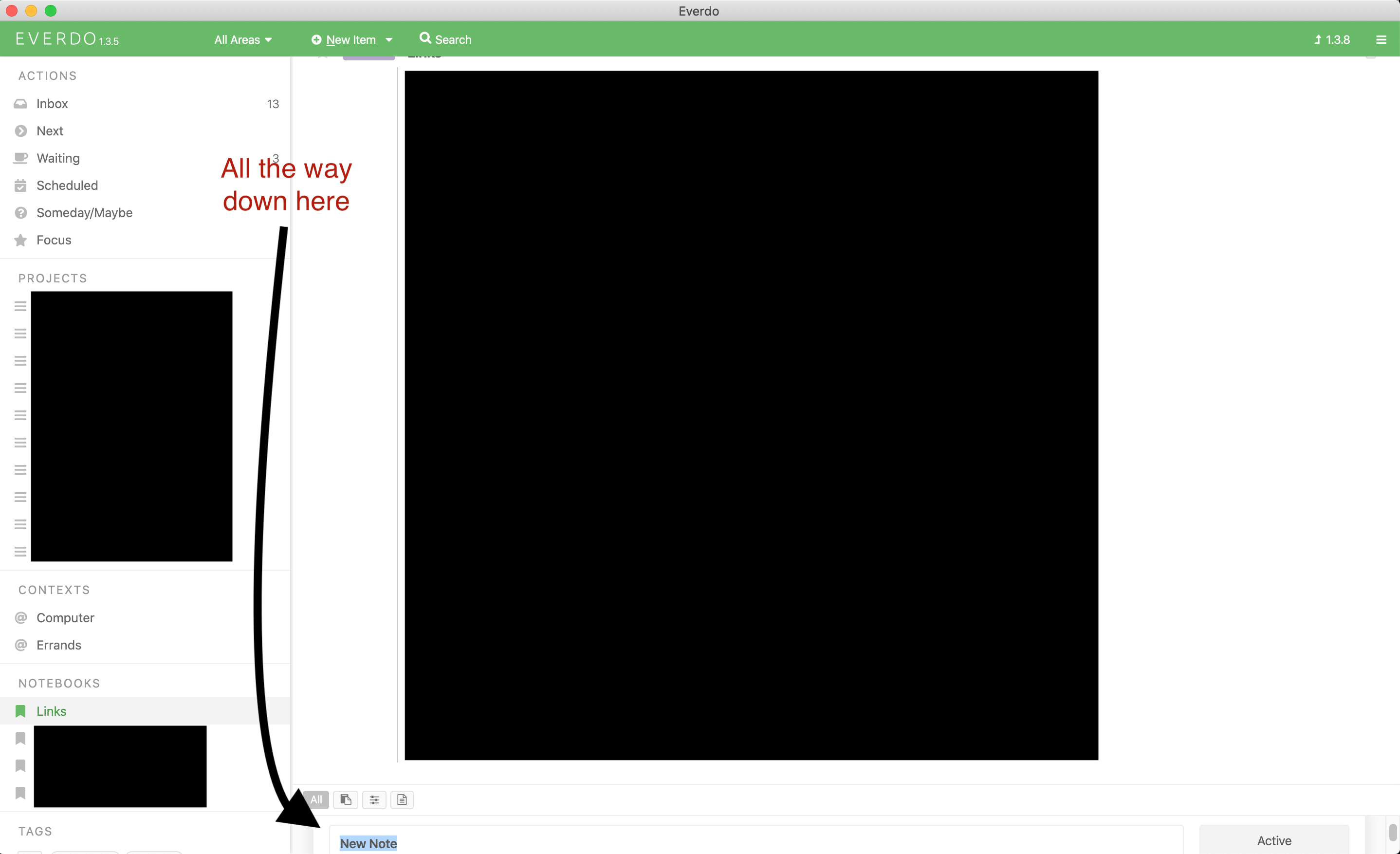 I'm running the full version of Everdo on a macbook with Mac Os 10.15.5!
Am I the only one with this problem?